Dear Suzuki Families,
we are happy to invite you to a virtual Suzuki Flute Day which will be held online via Zoom, on Sunday 14 February 2021.
The workshop is open to all SUZUKI FLUTE Students and will be mainly in english – but help is available!
PROGRAMME
The workshop will consist of individual and group lessons followed by a Play-together, a rhythm-game class and a (voluntary) costume contest in the afternoon!
Individual timetables will be distributed by email prior to the workshop.
BOOKING
To book a place please complete the online form or send the completed pdf to brittaroscher@gmx.de. Places are not guaranteed until the required fee has been paid to
C C Weber
IBAN NL34 RABO 0333 9307 70
BIC RABONL2U
Places will be confirmed by email. Please note that every child under 12 years must be accompanied by an adult at all times.
FEES
Full time including one group lesson, one individual class (30 min), one rhythm-game class, warming up and concert = 35,- €
Only afternoon (for little ones) one group lesson, one rhythm-game class, one play together in the afternoon ,   = 25,- €
We welcome teacher-observers and trainees to observe the sessions for 15,- €.
REGISTRATION
Deadline: 24 January 2021
There will be limited places, please enroll soon!
TIMES
The Workshop is expected to run from 10:00 until approx 16:30.
Your timetable will leave you time to have lunch.
FACULTY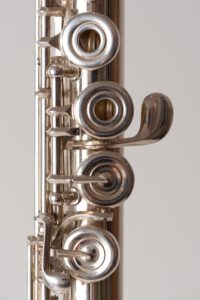 Delphine Dewald (Belgium)
Laura Dudley (Spain)
Machteld van Geenhoven (Belgium)
Sarah Hanley (UK)
Laura Martin (Spain)
Marco Messina (Italy)
Britta Roscher (Germany)
Cathrine Starberg (Netherlands)
Margrét Stefánsdóttir (Iceland)
Gerda Thorn (Netherlands)
Kelly Watson (Germany/USA)
Rieneke Weber (Netherlands)
More teachers to confirm later.
Please note that the teacher may take a screenshot of classes during the workshop. Please let us know if you do not wish your child to be photographed.
VENUE
The workshop will be held online via Zoom. The meeting link(s) will be sent to you in advance.
For technical requirements, check this page: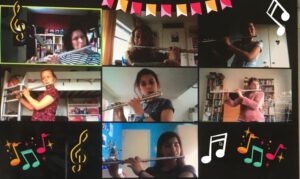 https://support.zoom.us/hc/en-us/articles/201362023-System-requirements-for-Windows-macOS-and-Linux
Deutsch/German:
https://support.zoom.us/hc/de/articles/201362193-An-einem-Meeting-teilnehmen
THINGS TO CONSIDER BEFORE APPLYING
– Do you have a dedicated device (e.g. tablet/laptop) for each participant?
– Is your internet connection speed sufficient?
– If you are not sure, please contact us.
Download Suzuki Flute Day Flyer (PDF, deutsch)
Anmelden/Register
We are very happy to see you all!
The Organization Team